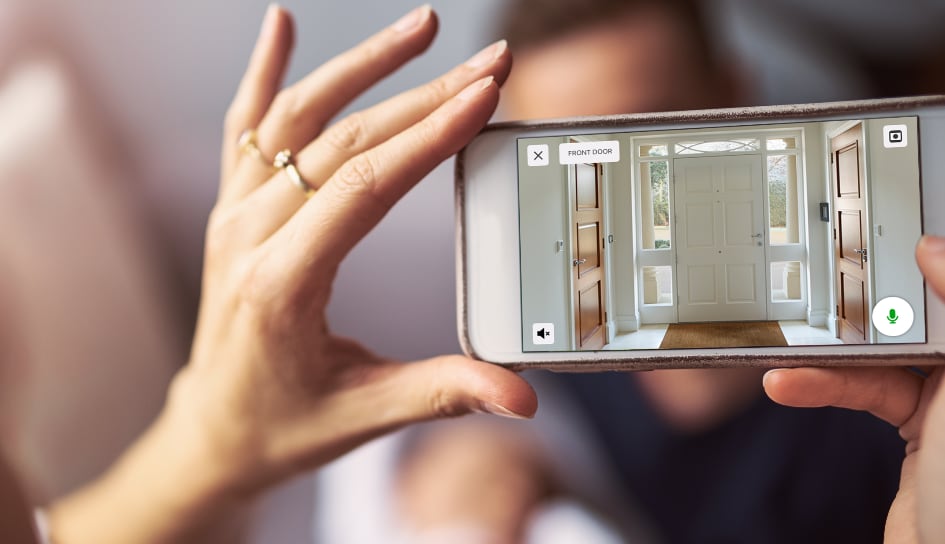 Are Smart Locks Worth It In Dover
Are you thinking of improving the locks at your home? As you probably know, you might go traditional and install a reinforced deadbolt, or you might elect to go an alternate route with an electronic push-button lock. But, if you seek the most advanced solution, you can get a smart device that will link into your ADT security system.
Here's the question: Are smart locks worth it in Dover? Or is this an example of wasting your hard-earned money on unnecessarily complex devices?
Traditional Locks Vs. Smart Locks in Dover
When it comes to entryway locks, you have plenty of options. However, you will find that most entry doors are protected by either a deadbolt and handle lock combination, a deadbolt with keypad, or a smart locking system. Engage an ordinary deadbolt, and the metal bar slides through a strike plate on the wooden frame. The bolts have the option of being a door handle lock that's spring-loaded, which means the door is more difficult to force open with a a tool like a crowbar. If you would rather not mess with a key, you can install a keypad system that triggers the bolt with the use of a code of 3 or 4 numbers.
Smart locks are integrated products that serve as a modern substitution for your traditional deadbolt and door handle. Like a push-button deadbolt, you use a numerical PIN to unlock your doors. But with a smart lock, you get to integrate with your Wi-Fi or your comprehensive home security to do more. With the help of a simple smartphone app, you are given the chance to:
● Lock and unlock doors remotely
● Create customized entry codes for family members and friends
● Be notified through a phone text in the event someone unlocks the door
● Set limited-time key codes for guests
When Are Smart Locks Worth It In Dover?
If you just want to use one or two smart locks instead of ordinary locks, you may or may not think they are worth it. It would add convenience to operate your locks from work, but the make and model play a big role in how reliable they will be. When going with an independent device, be certain that your smart lock utilizes up-to-date encryption and is operated with a cell phone app that's frequently updated.
But keep in mind, the real advantage of a smart lock is found when integrating it with your property's complete security package. This gives you the option of having your locks interact with your other security components to upgrade your home's defense and make your life easier. To illustrate, when your smart doorbell camera detects someone proceeding toward your home, your smart locks can automatically lock. You might also use a geotracking feature on your smartphone security app and unlock your front door when you turn onto your driveway. You can even instruct an alarm to go off if a guest tries to punch in the incorrect PIN numerous times.
When you weigh the benefits, a smart lock is worth it in Dover if you incorporate it to your comprehensive security system!
Reach Out Today To Ask For Smart Locks With Your ADT Security System
If you want the leading smart locks in Dover -- along with a state-of-the-art home protection plan -- contact Secure24 Alarm Systems. We will craft the perfect system with specialized smart devices your home requires. Dial (302) 238-1722 or submit the form on this page to request a consultation.
Communities Served Around Dover By Secure24 Your Local ADT Authorized Dealer