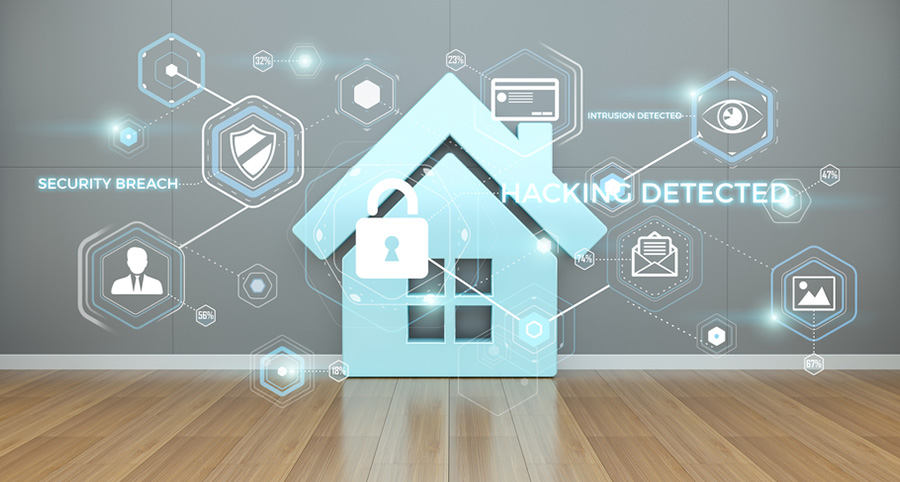 Should You Worry About Smart Home Hacking In Dover?
In a variety of ways, smart tools like security cameras and video doorbells have enhanced our security. We are able to get alerts whenever a stranger comes up our front door, and we may even have footage delivered to us when questionable movements are happening. Having components we can access over the internet warns us of potential risks instantly. But there is one main downside. The simple access that keeps us connected is also cracking a door open for online invasions.
Although you shouldn't get yourself in a panic fretting over smart home hacking in Dover, you should be aware of the potential safety issue and take action to avoid it.
Ways To Prevent Smart Home Hacking
It would appear that just about everything is connected to the internet these days - home security equipment, televisions, and even your kitchen appliances like ovens and fridges. The drawback is that this produces more opportunities for hackers to invade your network. That doesn't mean you have to forgo wireless home defense systems or other smart appliances. Instead, follow these recommendations and do your part to keep intruders off your network.
Create strong passwords: This is a must for any account, including your home Wi-Fi. Use uppercase and lowercase and an assortment of letters, numbers, and acceptable special characters. Stay away from birth dates, full words, or anything else hackers might easily determine. A password fabricator will supply you with something absolutely random and password management software may aid you in keeping tabs on your various accounts.



Avoid default settings: When setting up that new router, it's likely to come with a standard password to help you get started. Adjust it immediately. Hackers are likely to be aware of these default passwords as well. Configuring your Wi-Fi network and new router correctly at the start is critical in maintaining your security.



Consider a separate network: Why have your smart range, your home security components, and your work laptop on a single network? The majority of routers permit you to initiate a distinct guest network. Make use of it and shield personal material present on your phone, desktop, and laptop.



Consider installing a firewall: Firewalls aren't just for businesses. They can also be incorporated into your personal network. Firewalls are able to watch the traffic on your network and stop questionable activity. You could begin with a router including a built-in firewall.



Choose the top encryption settings and security protocols: If you're using a new router, you will likely have the ability to utilize WPA3, the current wireless security protocol. If that's not an option, WPA2 with AES encryption is still a good choice. You should look for home security devices that use 128-bit encryption or higher.



Be certain firmware and software is updated: Keep your firmware and software at the latest levels for all equipment, including your networked surveillance units. In some cases, these updates will fix various susceptibilities and improve your security.
Beware of Shoddy Smart Home Equipment In Dover
One of the benefits of choosing a respected company like ADT is having the assurance that security implements are consistently being monitored to ensure there are no flaws hackers could take advantage of. Other lesser-known brands may not be quite as diligent. Getting your surveillance systems, video doorbell, smart thermostat, and other smart devices from a lone reputable company like ADT makes sense. And getting all of your components hooked up at once will go a long way to ensuring proper configuration, security, and performance. It's important to note that ADT Command, the central touchpad interface, uses two-way encryption when communicating with your connected equipment.
Design Your Own Dover Home Defense Package
Now that you have a greater understanding on how to keep your private network secure, you're ready to start on your own home security in Dover. The security experts at Secure24 Alarm Systems are ready to customize the perfect package for your home. Contact us at (302) 238-1722 or complete the form to upgrade your home's protection.
Communities Served Around Dover By Secure24 Your Local ADT Authorized Dealer